"LUTON CARIBBEAN CRICKET AND SOCIAL CLUB"


The Birth of LCCC.
In the winter of 1993, the Two remaining Black Cricket clubs in Luton, Chevette and Luton International, realized that the time had come to combine both clubs as One. Black cricket had been on a downward slide for years. Both clubs were unable to attract any new players and unlike the Asian players, cricket was not in the blood of the British born young West Indians.
An amalgamation made sense, it would extend the long term future of West Indian cricket in Luton.



The wheels were set in motion in February 1994. The proposed name for the club was "Luton Caribbean Cricket Club" The rules and constitutions were drawn up, and the foundations were put in place to hopefully, take Black cricket to another level.

The President of the new club was: Silburn Stevenson, Vice President: Ossie Lewis, Founders were: Hyden Andrews, Godfrey Arthur, Dudley Belone, Veronica J Joseph, Ossie Lewis, Elwood Smith and Alex St.Ville.

The following persons were made Life Members: Godfrey Arthur, Veronica J Joseph, Elwood Smith, Patricia Smith, Leslie Joseph, Neville Burke, Winston Service, G Campbell, Lloyd Patterson, G Gonsalves and Roy Wilkinson.
Playing members in 1994
Andrew Antrobus, Noel Abbey, Elliston Abraham, Hayden Andrews, Eddie Burrowes, Cleo Burrowes, Raphael Bernard, Gabriel Bernard, Dudley Belone, Donavan Bascombe, Dalton Browne, Ken Davis, Godfrey Davis, Terry Gooding, Neville James, Steve Harewood, Lynden Johnson, Alford Jackson, Ossie Jackson, Ricky Justin, Vincent Justin, Les Jackson, Robbie Lyle, Laurie Lyle, Ossie Lewis, Kenroy Mingo, Leroy Morris, Horace Manning, Trevor Prescott, Aubyn Strachan, Cleve Strachan, Alex St Ville Lewin Winter, Ronny Woodley, Howard Wedderburn, Cylus Charles
Terry Gooding, was appointed first team club captain.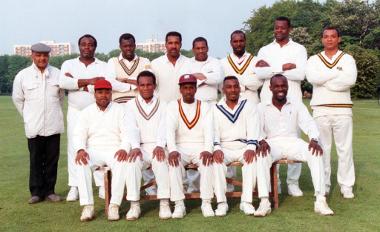 The team which represented L.C.C.C in their first ever Mid Week League 1994

Back row: Roy Wilkingson (manager), Horace Manning, Ken Davis, Eddie Burrowes, Alford Jackson, Les Jackson, Godfrey Davis, Cleve Strachan. Front row: Ronnie Woodley, Hayden Andrews, Terry Gooding (cpt) Donavan Bascombe, Kenroy Mingo
Committee Members for 2016

President: Gilbert Campbell.
Chairman: Godfrey Arthur. (Godfrey_ Arthur@yahoo.com) 07786945645
Secretary: Osborn Lewis.( Wizardos3@yahoo.com) 07961126940
Treasurer: Dudley Belone (Dbelone@yahoo.co.uk) 07962342935
Welfare Officer: Bob Baker (Bob. Baker@hotmail.co.uk) 07947380426
Social Secretary: Deanne Johnson (msDeanne Johnson@yahoo.com) 07983359926
Fixture secretary: Ruben Bailey: (Lonieandruben@gmail.com. 07533039574
Team Manager: Raphael Barnard. 07837835258
Club Captain: Edward Burrowes (Eddieburrowes2@gmail.com 07903119126
A Message from the Chairman
Dear,fellow members,supporters and friends we welcome you to Luton Caribbean Cricket and Social Club.
This year 2016 my committee and I are endeavour to move this club forward in all departments with your help and support.We have put in place a number of things which I am sure will lift us up to another level .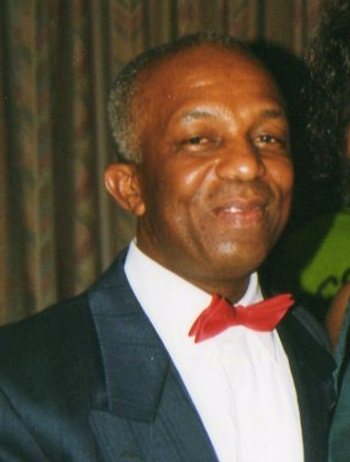 This season we have planted our cricket firmly in Beds Cricket affiliated to England and Wales cricket Board.
We are working against the flow on this bearing in mind the down trend in Caribbean cricket over the last two decades.However all is not lost with a few more hands on deck and a few new members playing and non playing
we will achieve our goals.
We are currently playing our Saturday cricket in the morrands four counties league third division .This season we will
be strong contenders for promotion.Our friendly fixtures are played on Sundays,these games are good entertainment
and very competitive .Club bar open all day your support is greatly appreciated.
Junior Cricket [WICKETZ HUB} is free played every Thursday evening 6.00 to7.30 starting 17thMarch 2016 at Ashcroft high school Crawley Green Road.Boys and girls ages 8 to 15 years are invited.
This cricket is sponsored by Lords Taverners hope your youngsters can attend.
Chairman
G Arthur

Current Playing Members
Eddie Burrowes, Raphael Bernard, Ronnie Woodley, Ruben Bailey, Kyron Jackson, Kofi Woodley,
To be updated.
We have not fully compiled a list of our players for the coming season. At the moment we are doing the vetting which has to take place these days. Hope to do all this in the next couple of weeks. When this is all complete I'll sure pass this all unto you. Anyone who has application forms is to return them ASAP.