Caribbean Cavaliers was one of the first Black Cricket club in Luton. My brief memory of them was in 1969 when I first came to England. My old man John Gooding played for them and took me with him when ever they were playing. I played for them on several occasions but was only allowed to field. The club folded in 1973.
This section will be updated when more information comes to hand.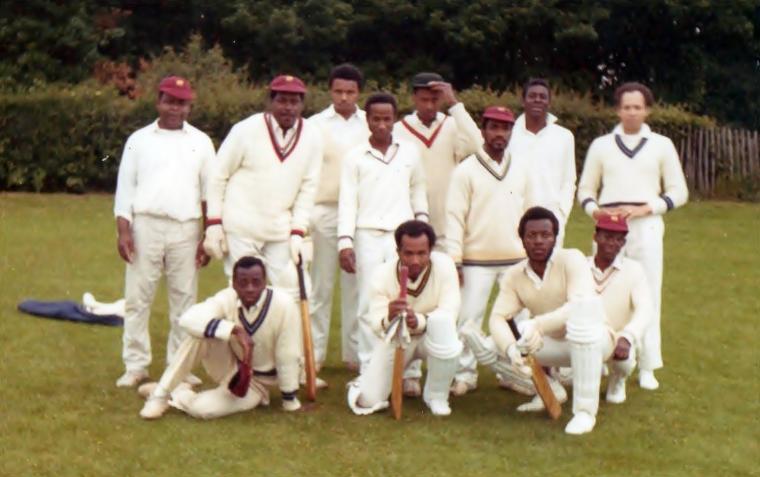 Luton Cavaliers 1973: Standing left to right: Edwin, Urban Richards, Ken Thomas, Leslie Joseph, ??, James Wiley, Ossie Lewis, Lindsley. Sitting left to right: Winston John, Ossie Clarke, Andrew Antrobus, Wally Alexander.
Big thank you to Ossie Lewis for supplying this photo. If anyone can fill in the missing names please get in touch.